The Route Throughout is a long epic poem self-published on a paper zine in 2003 and turned to web browser-based hyperpoetry a decade-or-so later.
Zine to Hypertext…
Download the original zine here.
The paper zine was originally Google translated from a French poem, then collaged, then written, then rewritten in 2003 to 2005. Then it was republished again in 2010 and 2017. The results were originally made as a script for an experimental documentary that was never filmed. In 2005, the poem was self-published into a zine. Copies were distributed to bookstores on Valencia Street in San Francisco like Dog Eared Books and Modern Times Books.
Years later, I found the zines collecting dust in a box and began to look through the few paper copies I have left, and decided to publish it online.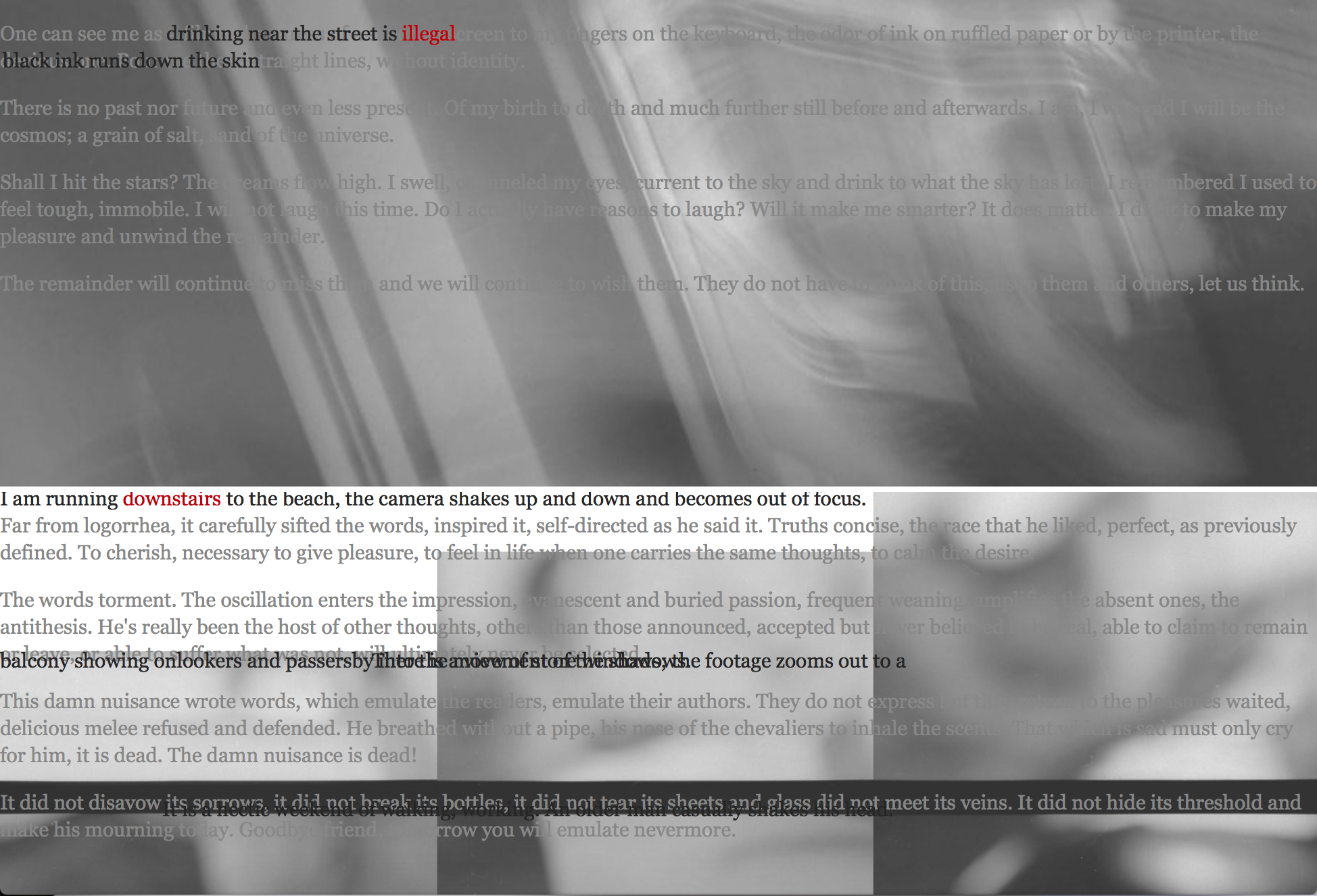 I embedded into the poem the filmic directions of the original script that have never been included before as an interactive element of the poem. Like TRY ME., revealing the process of how the poem was envisioned through hyperlinks is an important part of the interaction with the poem. I also included all of the surrealist photography I photographed. I scanned from a film scanner and incorporated into the paper version of zine. The black lines in some of the photo series denote the spaces between negative images.